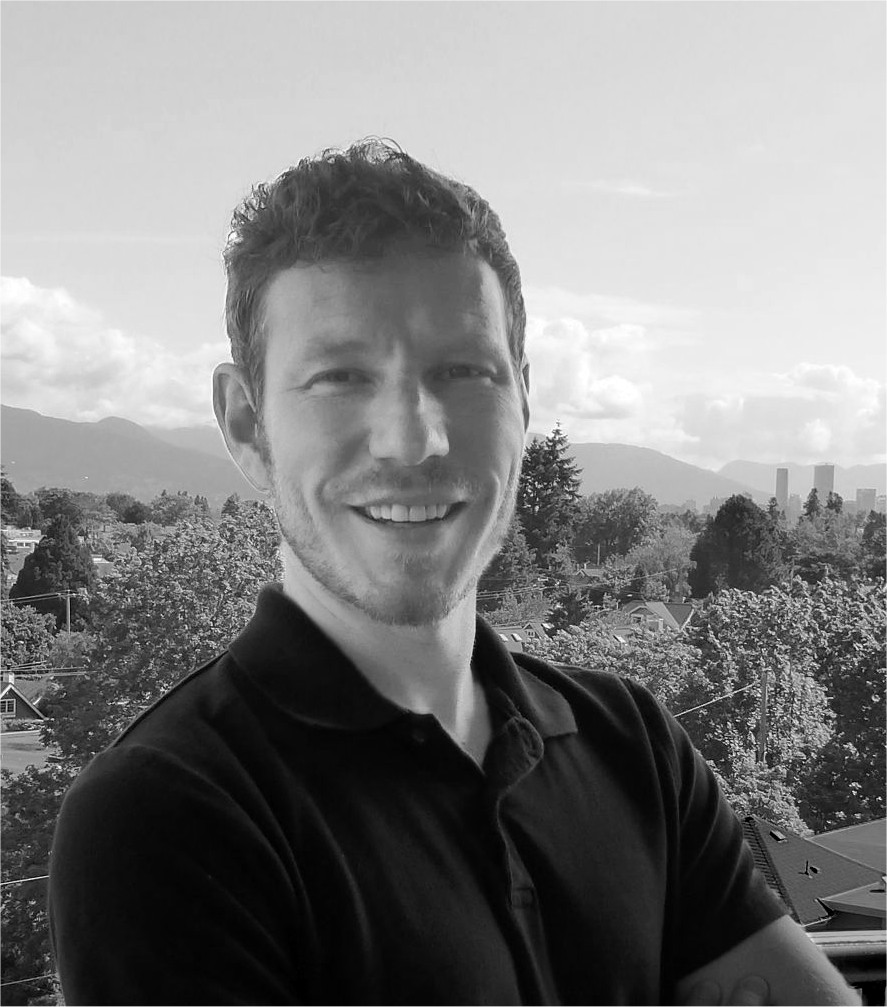 Dr.-Ing. Jürgen Bernard
Postdoctoral Research Fellow
Address:
Vancouver, BC, V6T 1Z4, Canada
Email:
jubernar (at) cs.ubc.ca
Phone:
604-7262048,
Snailmail:
201-2366 Main Mall
Office:
X660, X-Wing extension
Platforms:
LinkedIn
,
Xing
Research Platforms:
Google Scholar
,
DBLP
---
About

My primary research includes the characterization, design, and evaluation of visual-interactive interfaces to combine the strengths of both humans and algorithms in interactive machine learning and data science applications. My data-centered focus is on time series data as well as multivariate data. My technique-driven focus ranges from unsupervised to supervised machine learning including cluster analysis, dimensionality reduction, active learning, regression analysis, and classification. From a task perspective most of my work supports exploratory data analysis, i.e., sense-making, decision-making, and hypotheses-building for undiscovered data. Important application domains so far include climate and Earth observation, digital libraries, human motion analysis, service and energy network analysis, political decision-making, music classification, sports data analysis, stock chart analysis, as well as medical and patient-related research in particular.

Index Terms

Information Visualization, Visual Analytics, Human-Computer Interaction, Data Science, Time Series Analysis, Exploratory Search, Visual-Interactive Learning, Active Learning, Semi-Supervised Learning, Interactive Machine Learning, Segmentation and Labeling of Time Series, Visual Cluster Analysis, Dimensionality Reduction, Multivariate Data Analysis, Mixed Data Analysis, Interactive Data Science

Short Bio

Jürgen Bernard is a postdoctoral research fellow at the University of British Columba, Vancouver. He has joined the

InfoVis

group, led by Professor

Tamara Munzner

in 2019.

Jürgen Bernard studied Computer Sciences with focus on Computer Graphics and Bio Technology at the University of Technology of Darmstadt. His Diploma thesis in 2009 was about the visual-interactive cluster analysis using neural networks. He received his PhD Degree in 2015, when he was with

Fraunhofer IGD

. His thesis was about "Exploratory Search in Time-Oriented Primary Data". In 2016, Jürgen Bernard started as a Post-doc researcher at TU Darmstadt at

Interactive Graphics Systems Group

(Computer Science), leading his own research group (

Visual-Interactive Machine Learning

).
---
Publications by Topics
Interactive Machine Learning
Visual-Interactive Labeling (VIAL)
Visual Analytics for Time-Oriented Data
Segmentation and Labeling of Multivariate Time Series
Design Studies and Applications
Experiments and Empirical Work
Visual Analytics in Health Care
Data Sets (Open Access)
---
Awards & Honors
| | | | |
| --- | --- | --- | --- |
| 4th most-contributing Author all Time | EuroVA, Porto, POR | 10th Anniversary of EuroVA - 8 Publications between 2010 and 2019 | 2019 |
| Best Paper Award Nom. | EuroVA, Porto, POR | Visual Analysis of Degree-of-Interest Functions (...) | 2019 |
| Datenlotsen Price | TU Darmstadt, GER | Best Student Thesis of Christian Ritter (Supervision) | 2018 |
| Best Paper Award Nom. | EuroVA, Brno, CZR | Personalized Visual-Interactive Music Classification | 2018 |
| Dirk Bartz Price | Eurographics EG, Lyon, FRA | Visual Computing in Medicine (Eurographics) | 2017 |
| Best Paper Award | IVAPP @ VISGRAPP, Porto, POR | Visual-Interactive Similarity Search for Complex Objects (...) | 2017 |
| Hugo-Geiger Preis | Fraunhofer, München, GER | Excellent dissertations in the Fraunhofer society (Press Release) | 2016 |
| GI Best PhD Thesis Award Nominee | Gesellschaft für Informatik (GI), Dagstuhl, GER | Excellent Dissertations in Computer Science, candidate for TU Darmstadt (GI Dissertation Prize) | 2016 |
| Best Paper Award Nom. | EuroVA, Groningen, NED | Visual-Interactive Segmentation of Multivariate Time Series | 2016 |
| Best Industrial Project Awd. | Fraunhofer IGD, Darmstadt, GER | In collaboration with UKE Universitätsklinikum Hamburg Eppendorf | 2016 |
| Best Paper Award | Fraunhofer IGD, Darmstadt, GER | A Visual-Interactive System for Prostate Cancer (...) GC&A (Report) | 2016 |
| Dissertation | TU Darmstadt, GER | Disputation with "summa-cum-laude" | 2015 |
| Best Paper Award | i-KNOW, Graz, AUT | Conference on Knowledge Tech. and Data-driven Business (i-KNOW) | 2014 |
| Best Industrial Project Awd. | Fraunhofer IGD, Darmstadt, GER | In collaboration with IVA/Fraunhofer IGD and UKE, Hamburg, Germany | 2014 |
| Honorable Mention | Fraunhofer IGD, Darmstadt, GER | Content-based layouts for exploratory metadata search (...) (Report) | 2013 |
| Best Student Paper Award | JCDL, Washington, USA | Content-based layouts for exploratory metadata search (...) (JCDL) | 2012 |
| Honorable Mention | Fraunhofer IGD, Darmstadt, GER | A visual digital library approach for time-oriented scientific primary data | 2011 |
| Best Paper Award | Fraunhofer IGD, Darmstadt, GER | Visual Cluster Analysis of Trajectory Data With Interactive Kohonen Maps | 2010 |
| Best Diploma Thesis Awd. | Fraunhofer IGD, Darmstadt, GER | Methoden zur Qualitätsbewertung von Self-organizing Maps SOM (...) | 2010 |
---
| | | |
| --- | --- | --- |
| Enhancing Human Centered and Interactive Machine Learning | Aarhus University, DEN | 2019 |
| Enhancing Human-Centered Machine Learning with Visual Analytics | Visual Computing Forum, University of Bergen, NOR | 2019 |
| Enhancing Interactive Data Science with Visual Analytics | University of Rostock, GER | 2019 |
| Visual-Interactive Data Science | University of Zurich, CH | 2019 |
| Transparent Machine Learning with Visual Analytics | VIS in Practice at VIS 2018, Berlin, GER | 2018 |
| Visual-Interactive Machine Learning | TU Graz, AUT | 2018 |
| Visual-Interactive Data Science | City, University of London, UK | 2018 |
| Visual-Interactive Machine Learning | University of Konstanz, GER | 2018 |
| Interactive Visual Data Science | University of Trier, GER | 2018 |
| Data Visualization and Visual Analytics | Graduate School of Excell. Comp. Eng. (CE), TU Darmstadt, GER | 2018 |
| Machine Learning with the User-in-the-Loop | VRVis, Center for VR und Vis, Vienna, AUT | 2018 |
| Visual-Interactive Machine Learning for Time-Oriented Data | University of Konstanz, GER | 2018 |
| Visual Computing for Big Data Analysis in Prostate Cancer Research | Dirk Bartz Price Talk, Eurographics, Lyon, FRA | 2017 |
| Exploratory Search in Time-Oriented Data | Vienna University of Technology, Vienna, AUT | 2017 |
| Visual Analytics meets Machine Learning | St. Poelten University of Applied Sciences, St. Pölten, AUT | 2017 |
| Visual Analytics meets Human Motion Analysis | University of Bonn, Bonn, GER | 2016 |
| Explorative Suche in Zeitbasierten Primärdaten | Gesellschaft für Informatik (GI), Award Nomin., Dagstuhl, GER | 2015 |
| Relation Seeking between Time Series Data and Multivariate Data | Conference on Artificial Intelligence (AI), Cambridge, UK | 2015 |
| Exploratory Search in Time-Oriented Primary Data | PhD Defense, University of Darmstadt, GER | 2015 |
| Visual Analysis of Time-oriented Data | British Telecom, Ipswich, UK | 2013 |
| Visual Analysis of Time-oriented Data | Conference on Artificial Intelligence (AI), Cambridge, UK | 2013 |
| Content-based vs. Metadata-based Search and Analysis | Research Worksop, University of Konstanz, GER | 2012 |
| Visual Access to Time-Oriented Scientific Primary Data | Deutsches Klimarechenzentrum (DKRZ), Hamburg, GER | 2011 |
| Visualization and Search for Time-Oriented Scientific Primary Data | DataCite, Technische Informationsbib. Hannover (TIB), GER | 2010 |
---
Theses
Exploratory search in time-oriented primary data



Technische Universität Darmstadt, Dissertation, PhD Thesis (Dissertation),

2015



Methoden zur Qualitätsbewertung von Self-organizing Maps zur Unterstützung des visuellen Analyseprozesses



Technische Universität Darmstadt, Diploma Thesis (Diplomarbeit),

2009
---
Books
Methoden zur Qualitätsbewertung von Self-organizing Maps (SOM): Unterstützung der Visuellen Clusteranalyse



AV Akademikerverlag, 978-3-639-85612-5,

pp. 100 p.,

2015
---
Journal Articles
Visual-Interactive Preprocessing of Multivariate Time Series Data



Computer Graphics Forum (CGF),

pp. 401-412,

2019



Interactive Labelling of a Multivariate Dataset for Supervised Machine Learning Using Linked Visualisations, Clustering, and Active Learning



Visual Informatics,

pp. 9-17,

2019

Towards User-Centered Active Learning Algorithms



Computer Graphics Forum (CGF),

pp. 121-132,

2018

SOMFlow: Guided Exploratory Cluster Analysis with Self-Organizing Maps and Analytic Provenance



IEEE Transactions on Visualization and Computer Graphics (TVCG),

pp. 120-130,

2018

Using Dashboard Networks to Visualize Multiple Patient Histories: A Design Study on Post-operative Prostate Cancer



IEEE Transactions on Visualization and Computer Graphics (TVCG),

pp. 1-1,

2018

Comparing Visual-Interactive Labeling with Active Learning: An Experimental Study



IEEE Transactions on Visualization and Computer Graphics (TCVG),

pp. 298-308,

2018

VIAL: a unified process for visual interactive labeling



The Visual Computer (TVCJ),

pp. 1189-1207,

2018

Functional Outcomes and Quality of Life After Radical Prostatectomy Only Versus a Combination of Prostatectomy with Radiation and Hormonal Therapy



European Urology,

pp. 330-336,

2017

Toxicity in a Multimodality Approach of Radical Prostatectomy with Radiation and Hormonal Therapy



Journal of Clinical Oncology (JCO),

pp. 107,

2016

A Visual-Interactive System for Prostate Cancer Cohort Analysis



Computer Graphics and Applications (CG&A), IEEE,

pp. 44-55,

2015

VisInfo: a digital library system for time series research data based on exploratory search—a user-centered design approach



International Journal on Digital Libraries (IJoDL), Springer,

pp. 37-59,

2015



Visual-interactive Exploration of Interesting Multivariate Relations in Mixed Research Data Sets



Computer Graphics Forum (CGF),

pp. 291-300,

2014



Visual Analysis of Time-Series Similarities for Anomaly Detection in Sensor Networks



Computer Graphics Forum (CGF),

pp. 401-410,

2014

MotionExplorer: Exploratory Search in Human Motion Capture Data Based on Hierarchical Aggregation



IEEE Transactions on Visualization and Computer Graphics (TVCG),

pp. 2257-2266,

2013

Assisted Descriptor Selection Based on Visual Comparative Data Analysis



Computer Graphics Forum (CGF),

pp. 891-900,

2011

A visual digital library approach for time-oriented scientific primary data



International Journal of Digital Libraries (IJoDL), ECDL 2010 Special Issue, Springer,

pp. 111-123,

2011

Visual Cluster Analysis of Trajectory Data with Interactive Kohonen Maps



Information Visualization, Palgrave Macmillan,

pp. 14-29,

2009
---
Full Papers, stringently peer-reviewed
Visualizing Time Series Consistency for Feature Selection



Conference in Central Europe on Computer Graphics, Visualization and Computer Vision, Vaclav Skala-UNION Agency,

2019

Approaches and Challenges in the Visual-Interactive Comparison of Human Motion Data



Conference on Information Visualization Theory and Applications (IVAPP, VISIGRAPP),

pp. 217-224,

2017

Visual-Interactive Similarity Search for Complex Objects by Example of Soccer Player Analysis



Conference on Computer Vision, Imaging and Computer Graphics Theory and Applications (IVAPP, VISIGRAPP) (3),

pp. 75-87,

2017

Visual-Interactive Semi-Supervised Labeling of Human Motion Capture Data



Visualization and Data Analysis (VDA 2017),

2017

Visual Interactive Creation and Validation of Text Clustering Workflows to Explore Document Collections



Electronic Imaging,

pp. 46-57,

2017

Exploratory search in time-oriented primary data



Ausgezeichnete Informatikdissertationen 2015 (D-16), Gesellschaft für Informatik (GI),

pp. 11-20,

2016

Supporting Collaborative Political Decision Making: An Interactive Policy Process Visualization System



Symposium on Visual Information Communication and Interaction, ACM,

pp. 104-111,

2016

A survey and task-based quality assessment of static 2D colormaps



Electronic Imaging, SPIE Conference on Visualization and Data Analysis,

pp. 93970M-93970M-16,

2015

FuryExplorer: Visual-Interactive Exploration of Horse Motion Capture Data



Electronic Imaging, SPIE Conference on Visualization and Data Analysis,

2015

Explorative Analysis of 2D Color Maps



Proceedings of WSCG (23), Eurographics Assciation, Vaclav Skala - Union Agency,

pp. 151-160,

2015

Visual Access to an Agent-based Simulation Model to Support Political Decision Making



Conference on Knowledge Technologies and Data-driven Business, ACM,

pp. 1-16,

2014

Combining Computational Models and Interactive Visualization to Support Rational Decision Making



Advances in Visual Computing (8887), Springer International Publishing,

pp. 345-356,

2014

A Survey of Direction-preserving Layout Strategies



Spring Conference on Computer Graphics, ACM,

pp. 21-28,

2014

User-Based Visual-Interactive Similarity Definition for Mixed Data Objects-Concept and First Implementation



Proceedings of WSCG (22), Eurographics Assciation, Vaclav Skala - Union Agency,

pp. 329-338,

2014

Bridging Knowledge Gaps in Policy Analysis with Information Visualization



Conference on Electronic Government (EGOV/ePart Ongoing Research) (221), GI,

pp. 92-103,

2013

Adaptive Semantic Visualization for Bibliographic Entries



Advances in Visual Computing (8034), Springer Berlin Heidelberg,

pp. 13-24,

2013

Visual Access to Optimization Problems in Strategic Environmental Assessment



Advances in Visual Computing (8034), Springer Berlin Heidelberg,

pp. 361-372,

2013

Content-based layouts for exploratory metadata search in scientific research data



Proceedings of the 12th ACM/IEEE-CS joint conference on Digital Libraries, ACM,

pp. 139-148,

2012

Visual-Interactive Preprocessing of Time Series Data



SIGRAD, Swedish Chapter of Eurographics (81), Linköping University Electronic Press,

pp. 39-48,

2012

Guided Discovery of Interesting Relationships Between Time Series Clusters and Metadata Properties



Proceedings of the 12th International Conference on Knowledge Management and Knowledge Technologies, ACM,

pp. 1-22,

2012

TimeSeriesPaths: Projection-Based Explorative Analysis of Multivariate Time Series Data



Journal of WSCG,

pp. 97-106,

2012

Retrieval and Exploratory Search in Multivariate Research Data Repositories Using Regressional Features



ACM/IEEE Joint Conference on Digital Libraries, ACM,

pp. 363-372,

2011

Multiscale visual quality assessment for cluster analysis with Self-Organizing Maps



Electronic Imaging, SPIE Conference on Visualization and Data Analysis,

pp. 1-78680,

2011

A Visual Digital Library Approach for Time-Oriented Research Data



European Conference on Digital Libraries (6273), Springer,

pp. 352-363,

2010

Visual Cluster Analysis of Trajectory Data with Interactive Kohonen Maps



IEEE Symposium on Visual Analytics Science and Technology, IEEE Computer Society,

pp. 3-10,

2008
---
Workshop Publications
Self-Service Data Preprocessing and Cohort Analysis for Medical Researchers



2019 IEEE Workshop on Visual Analytics in Healthcare (VAHC),

pp. 17-24,

2019

mVis in the Wild: Pre-Study of an Interactive Visual Machine Learning System for Labelling



Proceeding of IEEE VIS 2019 Workshop on Evaluation of Interactive Visual Machine Learning Systems,

2019

Quantifying Uncertainty in Multivariate Time Series Pre-Processing



EuroVis Workshop on Visual Analytics (EuroVA), The Eurographics Association,

2019

Visual Analysis of Degree-of-Interest Functions to Support Selection Strategies for Instance Labeling



EuroVis Workshop on Visual Analytics (EuroVA), The Eurographics Association,

2019

Shall we play?—Extending the Visual Analytics Design Space through Gameful Design Concepts



MLUI 2019: Machine Learning from User Interactions for Visualization and Analytics, IEEE VIS 2019 workshop,

2019

Computer-supported Interactive Assignment of Keywords for Literature Collections



IEEE VIS Workshop on Machine Learning from User Interaction for Visualization and Analytics, IEEE,

2018

Lowering the Barrier for Successful Replication and Evaluation



IEEE VIS Workshop on Evaluation and Beyond - Methodological Approaches for Visualizations (BELIV), IEEE,

2018

Personalized Visual-Interactive Music Classification



EuroVis Workshop on Visual Analytics (EuroVA), The Eurographics Association,

2018

Combining the Automated Segmentation and Visual Analysis of Multivariate Time Series



EuroVis Workshop on Visual Analytics (EuroVA), The Eurographics Association,

2018

Speculative Execution for Guided Visual Analytics



VIS Workshop on Machine Learning from User Interaction for Visualization and Analytics, IEEE,

2018

Minions, Sheep, and Fruits: Metaphorical Narratives to Explain Artificial Intelligence and Build Trust



IEEE VIS Workshop on Visualization for AI Explainability,

2018

Combining Cluster and Outlier Analysis with Visual Analytics



EuroVis Workshop on Visual Analytics (EuroVA), The Eurographics Association,

2017

A Unified Process for Visual-Interactive Labeling



EuroVis Workshop on Visual Analytics (EuroVA), The Eurographics Association,

2017

Visual-Interactive Segmentation of Multivariate Time Series



EuroVis Workshop on Visual Analytics (EuroVA), The Eurographics Association,

2016



Visual-Interactive Exploration of Relations Between Time-Oriented Data and Multivariate Data



EuroVis Workshop on Visual Analytics (EuroVA), The Eurographics Association,

2016

Methods and a research agenda for the evaluation of event sequence visualization techniques



Proceedings of the IEEE VIS 2016 Workshop on Temporal \& Sequential Event Analysis.,

2016

Visual-Interactive Text Analysis to Support Political Decision Making - From Sentiments to Arguments to Policies



EuroVis Workshop on Visual Analytics (EuroVA), The Eurographics Association,

2015

Visual Analysis of Relations in Attributed Time-Series Data



EuroVis Workshop on Visual Analytics (EuroVA), The Eurographics Association,

2015

A Visual Active Learning System for the Assessment of Patient Well-being in Prostate Cancer Research



IEEE VIS Workshop on Visual Analytics in Healthcare, ACM,

pp. 1-8,

2015

A Visual-interactive System for Prostate Cancer Stratifications



Proceedings of the IEEE Vis Workshop on Visualizing Electronic Health Record Data (EHRVis 2014), IEEE Computer Society,

2014

Smart Query Definition for Content-Based Search in Large Sets of Graphs



International Symposium on Visual Analytics Science and Technology, Eurographics Association,

pp. 7-12,

2010
---
Short Papers
Learning from the Best - Visual Analysis of a Quasi-Optimal Data Labeling Strategy



EuroVis 2018 - Short Papers, The Eurographics Association,

2018

Visual Access to Performance Indicators in the Mining Sector



EuroVis 2017 - Short Papers, The Eurographics Association,

2017

Visual Analytics of Work Behavior Data - Insights on Individual Differences



Eurographics Conference on Visualization (EuroVis) - Short Papers, The Eurographics Association,

2015

Revisiting Perceptually Optimized Color Mapping for High-Dimensional Data Analysis



EuroVis - Short Papers, The Eurographics Association,

2014
---
Posters
Toxicity in a Multimodality Approach of Radical Prostatectomy with Radiation and Hormonal Therapy



Genitourinary Cancers Symposium,

2016

Towards Combining Attribute-based and Time Series-based Visual Querying



EuroVis 2016 - Posters, The Eurographics Association,

2016

Enhancing Time Series Segmentation and Labeling Through the Knowledge Generation Model



Poster Proceedings of the Eurographics Conference on Visualization (EuroVis 2015), The Eurographics Association,

2015

Towards a User-Defined Visual-Interactive Definition of Similarity Functions for Mixed Data



IEEE Symposium on Visual Analytics Science and Technology (Poster Paper),

2014

Towards a Tighter Coupling of Visualization and Public Policy Making



Proc. IEEE Symposium on Visual Analytics Science and Technology (Poster Paper),

2014

Adopting Mental Similarity Notions of Categorical Data Objects to Algorithmic Similarity Functions



Vision, Modelling and Visualization (VMV),

2014

Interactive Multi-Criteria Optimization of 2D Color Maps



Vision, Modelling and Visualization (VMV),

2014

Visual Exploration of Local Interest Points in Sets of Time Series



Proc. IEEE Symposium on Visual Analytics Science and Technology (Poster Paper),

2012

Cluster Correspondence Views for Enhanced Analysis of SOM Displays



IEEE Symposium on Visual Analytics Science and Technology,

pp. 217-218,

2010

Micro-Macro Views for Visual Trajectory Cluster Analysis



Eurographics/IEEE Symposium on Visualization,

2009
---
Data Sets (Open Access)
30 years of synoptic observations from Neumayer Station with links to datasets



PANGAEA - Data Publisher for Earth and Environmental Science,

2014



Reference list of 120 datasets from time series station Payerne used for exploratory search



PANGAEA - Data Publisher for Earth and Environmental Science,

2012

Reference list of 265 sources used for the discovery of relationships between data clusters and metadata properties



PANGAEA - Data Publisher for Earth and Environmental Science,

2012

Reference list of 269 sources used for exploratory search



PANGAEA - Data Publisher for Earth and Environmental Science,

2012

Time-oriented earth observation measurements from the Baseline Surface Radiation Network (BSRN) in the years 1992 to 2012, reference list of 6813 datasets



PANGAEA - Data Publisher for Earth and Environmental Science,

2012

Reference list of sources used for two experimental data files dataBSRN and dataMixed



PANGAEA - Data Publisher for Earth and Environmental Science,

2011
---
| | | | | |
| --- | --- | --- | --- | --- |
| Lecture Exercise | Information Visualization and Visual Analytics | L2+E2 | [WS 2018/19] | |
| Practical Course | Visual Computing Lab | P4 | [WS 2018/19] | |
| Lecture | User-Centered Design in Visual Computing | V2 | [SS 2018] | |
| Practical Course | Visual Computing Lab | P4 | [SS 2018] | |
| Practical Course | Advanced Visual Computing Lab | P4 | [SS 2018] | |
| Practical Course | Visual Computing Lab | P4 | [WS 2017/18] | |
| Lecture | User-Centered Design in Visual Computing | V2 | [SS 2017] | |
| Practical Course | Visual Computing Lab | P4 | [SS 2017] | |
| Practical Course | Advanced Visual Computing Lab | P4 | [SS 2017] | |
| Lecture Exercise | Information Visualization and Visual Analytics | L2+E2 | [WS 2016/17] | |
| Practical Course | Visual Computing Lab | P4 | [WS 2016/17] | |
| Practical Course | Visual Computing Lab | P4 | [SS 2016] | |
| Seminar | Visual Analytics: Interactive Visualization of very large amounts of data | S2 | [SS 2016] | |
| Practical Course | Visual Computing | P4 | [WS 2015/16] | |
| Practical Course | Programmierung eines graphischen Systems | P4 | [SS 2015] | |
| Practical Course | Fortgeschrittene Programmierung eines Graphischen Systems | P4 | [WS 2014/15] | |
| Seminar | Visual Analytics: Interaktive Visualisierung sehr großer Datenmengen | S2 | [SS 2014] | |
| Practical Course | Fortgeschrittene Programmierung eines Graphischen Systems | P4 | [WS 2013/14] | |
| Practical Course | Fortgeschrittene Programmierung eines Graphischen Systems | P4 | [SS 2013] | |
| Seminar | Visual Analytics: Interaktive Visualisierung sehr großer Datenmengen | S2 | [SS 2012] | |
| Practical Course | Fortgeschrittene Programmierung eines Graphischen Systems | P4 | [SS 2012] | |
| Lecture Exercise | Information Visualization and Visual Analytics | V4 | [WS 2011/12] | |
| Seminar | Visualisierung und interaktive Analyse naturwissenschaftlicher Daten | S2 | [WS 2011/12] | |
| Practical Course | Fortgeschrittene Programmierung eines Graphischen Systems | P4 | [WS 2011/12] | |
| Seminar | Visual Analytics: Interaktive Visualisierung sehr großer Datenmengen | S2 | [SS 2011] | |
| Practical Course | Fortgeschrittene Programmierung eines graphischen Systems | P4 | [SS 2011] | |
| Seminar | Visual Analytics: Interaktive Visualisierung sehr großer Datenmengen | S2 | [WS 2010/11] | |
| Practical Course | Programmierung eines graphischen Systems | P4 | [WS 2010/11] | |
---
[Impressum]